Teaching Resources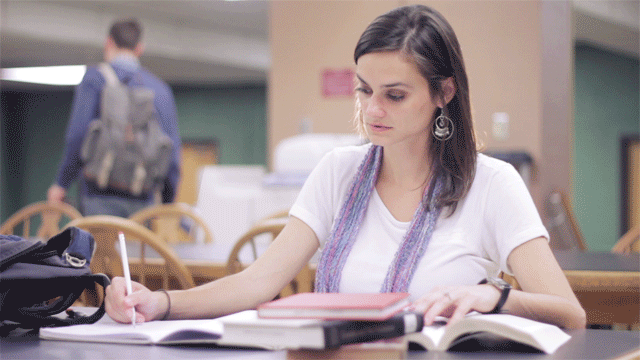 The University of Alabama provides you with resources to help you have a successful experience as an adjunct instructor. General information about academic programs offered at UA can be found at UA Academics.
Textbooks and Other Class Materials
Once you are officially listed in the class schedule as an instructor of a course, the UA bookstore, known as the SUPe store or University Supply store, will send you an email requesting that you use their online forms to inform them of the textbooks and other instructional materials that will be required for the courses you teach. The earlier you can provide this information to the SUPe store the sooner they can have the textbooks and other materials available for the students. Additional information about the SUPe store is available on the UA SUPe Store Faculty page. Contact Felicia McKinney (fmckinney@fa.ua.edu) or Laura Gary (lgary@fa.ua.edu) if you have questions about how to provide course materials to your students.
Privacy of Student information
As an instructor you must become informed of the confidentiality of student information requirements more commonly known as FERPA. The Office of the Registrar Privacy Guidelines provides information instructors need to know regarding student information privacy requirements.
Computers and Software
You may be provided access to a computer or a shared computer in your department. The IT Service Desk provides help when a campus computer needs repair. Contact the IT Service Desk at 205-348-5555 or itsd@ua.edu. Learn more about how the IT Service Desk can assist you at IT Service Desk Services.
Productivity software such as Microsoft Office may be available to you if your department provides you with access to a computer. You can learn about software available to instructors on the Office of Information Technology Software Licensing page such as the Qualtrics survey tool and citation tools such as RefWorks and Endnote. UA provides instructors, staff, and students with a secure space for sharing files and short-term file storage called UA+Box. Your department may have additional licenses for software and applications specific to your discipline.
Learn how to stay safe and secure when you are online on the Office of Information Technology Security site.
Instructional Technology
The Faculty Resource Center (FRC) supports the Blackboard learning management system; Tegrity lecture capture; Turnitin for plagiarism prevention, peer reviews, and online paper grading; Turning Technologies clickers; Blackboard Collaborate and Voice Tools; instructional use of mobile apps; and the integration of multimedia and digital projects into instruction. Tutorials, support, and information about instructional technology services can be found on the Faculty Resource Center site.

Classroom Technology
When possible visit the classroom where you will be teaching prior to the first class meeting. Check with your department to learn about the need for a key or card access to the classroom. The technology support area for your department, college, or school may be able to show you how to use the instructor computer, projection system, and any other equipment available in the room. Information about the technology found in the room where you are assigned to teach can be found on the Astra Room List.
Support for multimedia classroom technology for many of the classrooms on campus is available from the AV Solutions department.  Some UA Colleges or Schools support the classrooms in their buildings. Check with your department about who to contact for classroom technology support.
Teaching Students with Disabilities
Learn about resources available from the Office of Disability Services (ODS) to make your class resources accessible for students with disabilities on the ODS Accommodation Process page.
Testing Services
Your exam answer sheets can be scanned and scored by Testing Services. Details about how to use Testing Services for exams is found on the Testing Services page. 
Grading Information, Academic Calendars, the Academic Catalog and More
The Office of the Registrar provides information about submitting course grades, dates for academic activities, deadlines for instructors and students, the academic catalog, and a variety of other academic procedures and guides. You will find this valuable information on the Office of the Registrar Faculty page.
University Libraries
The services and resources provided by the University Libraries support and enrich instruction. Learn about course reserves, library instruction, multimedia production, e-books and e-journals along with other library resources and services to support teaching on the University Libraries Faculty Information page.
Support for Distance Courses
You receive assistance with your fully online or distance courses from the Academic Outreach area of the College of Continuing Studies (CCS). Learn about technical support for distance education on the ITAS Academic and Technical Support page.  Information about media services for distance education can be found on the Online and Distance Degree Programs Media Services page.
Copyright and Teaching
Learn about copyright issues you must consider when selecting and using teaching resources on the OIT Copyright page.
Cheating and Other Acts of Academic Misconduct
Student academic misconduct, which includes cheating, plagiarism, fabrication, and misrepresentation, should be reported through proper channels. UA policies related to academic misconduct can be found in the Faculty Handbook Appendix.