Information for Adjunct Instructors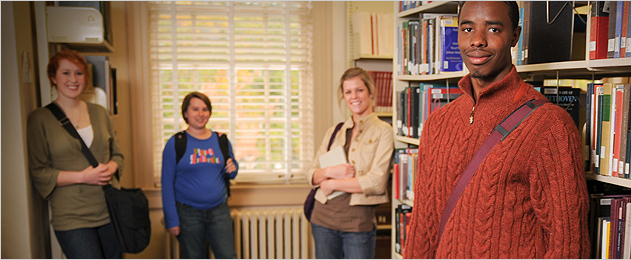 The purpose of this site is to provide you, as an adjunct instructor at The University of Alabama, with resources and links to university-wide information to help support effective teaching and enhance student learning.
General Information
A good first stop for general information is the University of Alabama Faculty/Staff page.
Employment Questions
You may have questions related to being hired as an adjunct instructor.  Ask the department, college, or school representative who makes hiring decisions or completes the hiring process for your area first. If they are unable to answer your questions, contact the Human Resources Department.
When you are hired you will be issued IDs, and a user name that will provide access to employment, academic, library, and other resources. You will also be issued an email account. Questions about your user name and email can be directed to the IT Service Desk.
Mandatory Training Requirements
All new faculty are currently required to take training on Child Protection Policy, Harassment and Hazard Communication. Annual training and/or updates on certain topics may be required.  For 2016, this will include training on Harassment and a brief update on Hazard Communication.  Additionally, other compliance training may be required based on an employee's job duties e.g. HIPAA Privacy and Security or health and safety topics such as Lab Safety, Radiation Safety, Fire Safety, etc. .
The Training Academy online learning system is used to provide required compliance training to University employees.  Faculty will be notified of required training through their supervisors and by email notification sent to the employees' myBama (or Crimson) email address. New hires will be assigned the required training and receive the email notification within two weeks of their hire date once they've been added to our payroll system.
Additionally, all new faculty to include adjunct instructors must take online training on the Alabama State Ethics Laws offered through the State of Alabama Ethics Commission website and will receive an email from Human Resources with specific instructions. Call Human Resources Learning & Development at 205-348-9700 for more information about mandatory training.
Campus Parking and Transportation
Learn where you are able to park and how to register for campus parking privileges at Bama Parking.  The Crimson Ride bus system is a great way to get around campus. Learn more at Crimson Ride.
Stay Connected to the UA Campus with the UA Mobile App
Learn about the UA mobile app that includes directory information, campus maps, and the latest campus news on The University of Alabama Mobile Application site.
Be Prepared for Emergencies
The UA Alerts Employee Instructions page tells how to sign up for emergency alert notifications. Learn how to respond to severe weather conditions and other emergencies or hazards on the UA preparedness site.